Friendship bracelets jewelry from Bali Indonesia, cheap price and handmade in Bali by traditional craftsmen in Indonesia. Braided friendship bracelet accessories and jewellery handcrafted with custom made wording to show your support. Available in various colors
Friendship jewelry. Please remember to mention the color and wording.
All friendship jewelry here made to order only.
Bracelet Code: Ji-BrP3-15
Please remember to mention the color and the wording
Jewelryindonesia.Com owned by CV Maya Tax id: 02.612.185.5-903.000. A manufacturer and exporter company for Bali Fashion Accessories and Jewelry located in Indonesia. Bali jewelry made of sea shells, pearl shells and abalone shells combined with all kind of beads such as glass beads, coconut wood and other organic natural beads. Buy wholesale costume jewelry and Hawaiian jewelry. See also our round rattan bags from Bali Indonesia.
Essential Oil from Indonesia. Essential Oil direct from essential oil factory in Java Indonesia. We produce various essential oil mainly clove essential oil, citronella, patchouli, lemongrass, kaffir lime, cinnamon and jasmine. Also nutmet, ginger essential oil, Ylang Ylang or Cananga essential oil.
We're adding new products to our fashion accessories and costume jewellery collection regularly. Please visit our Instagram page Bali Accessory. We recommend you to follow our instagram page. Visit also our Facebook page Bali Accessory. Feel free to email us with questions.
Our business is open on appointment only. Please call first. Please contact us in advance.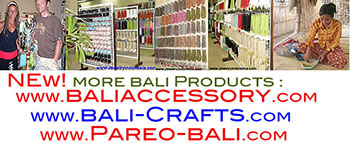 Organic Coconut Sugar from Java Indonesia. 100% Natural Crystal Coconut Sugar. Healthy Unrefined Coconut Palm Sugar. Coconut sugar direct from coconut farms on hills of Java Indonesia. Certified organic coconut palm sugar factory in Indonesia. Place your order for organic coconut sugar here.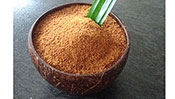 See More Bali Fashion Accessories | Bali Crafts | Pareo from Bali Indonesia