We have various shipping options available:
Courier company (DHL, FedEx, UPS or TNT)
We're DHL registered company. To us DHL is recommended
Airlines Air Cargo (China Airlines, JAL Cargo, BA World Cargo etc.)
Post office sea mail package (package send by boat)
Sea Freight (Shared Container by boat)
More info on these shipping options, read below:
1) Courier company such as DHL, UPS, TNT or FedEx is the most reliable way to send your order. Door to door service. No need to deal with customs/immigration office. But they're also the most expensive. We're DHL courier account holder which means we're a registered company to DHL office in Yogyakarta. For more info, visit their site www.DHL.com
2) Airline Cargo (port to port service) *** ONLY FOR PACKAGE ABOVE 45kg ***
There're many airline cargo companies such as China Airlines, British World Cargo, Japan Airline Cargo and many more. This is fast and reliable shipping option with online tracking system at cheaper price than DHL. But unlike DHL, airline cargo deliver to airport only. You have to pick up your order at the airport and deal with customs yourself. More info, visit their sites:
www.china-airlines.com/en/cargo/index.htm
www.jal.co.jp/jalcargo/index-e.htm
www.baworldcargo.com
http://www.nipponexpress.com/global-network/index.html
Rate per Kg to Nassau – Bahamas by BRITISH (BA)
US$ 6.20. (>50Kg)
US$ 6 (>100Kg)
US$ 5.95 (>300Kg)
US$ 5.85 (>500Kg)
US$ 5.80 (>1,000Kg)
Rate per Kg to Tokyo Japan by Garuda (GA)
US$ 3.37 (>45Kg)
US$ 3.17 (>100Kg)
US$ 2.97 (>300Kg)
US$ 2.72 (>500Kg)
US$ 2.42 (>1000Kg)
• Rate by DHL Economy
Destination: Porto Empedocle-Italy (CTA)
Est. Weight: 90kg
Rate per-kg: $ 8.32
Total Charge: $ 748.43
Note: Rate includes tax & fuel surcharge, excludes customs duties & taxes, valid until 28 February 2011
Service: Express Door-to-Door • Transit Time: 4-5 working days
Subject to change anytime. Local charges US$ 50 per shipment not included
Rate to ROME ITALY
> 45 Kg $4.05 per Kg
> 100 Kg $3.75 per Kg
> 250 Kg $3.65 per Kg
> 300 Kg $3.65 per Kg
> 500 Kg $3.30 per Kg
> 1000 Kg $3.20 per Kg
By TG (Thai Airways). Additional charge US$ 25 PER SHIPMENT apply
Recommended: SCHENKER. Find their office in your country here:

http://www.dbschenker.com/site/logistics/dbschenker/com/en/standard__navigation/extranet/e__tools.html

Buyers in eastern europe, we recommend SCHENKER


3) The cheapest and also the slowest is post office sea mail package. It's post office package send by boat. It takes at least 2 to 4 weeks for the package to arrive. We have sent orders this way with no problem at all.
LET US HANDLE SHIPPING FOR YOUR ORDER
OR FIND YOUR PREFERED CARGO COMPANIES. No problem ...
Sea freight charge is the cheapest. Consider using this shipping. Our shipping charge is the lowest in Bali. GUARANTEE !! Contact us if you receive better offer !!
Carton boxes wrapped with waterproof packaging
We carefully pack the jewelry to make sure not too heavy. Fragile items protected with bubble wrap. Add silica gel for wood items to prevent moisture. We have years of experience !
Wood crate we use must in accordance with ISPM # 15
*Optional. ** Additional charge apply
ISPM mark and certificate available!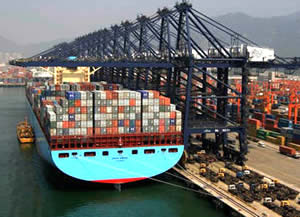 Need help on shipping ? We will help you!
BACK TO JEWELRY INDONESIA COM HOME PAGE
Jewelry displays in wood from Bali Indonesia. Necklace holders wooden bust body torso as jewellery fixture to showcase your jewelries. Bracelets holders also available.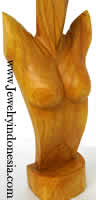 Bracelets Displays in Wood
All made in Indonesia
Direct from the factory

Jewelryindonesia.Com owned by CV Maya. A manufacturer and exporter company for Bali Fashion Accessories and Jewelry located in Indonesia. Bali jewelry made of sea shells, pearl shells abalone shells combined with all kind of beads such as glass beads, Bali silver beads, bone beads, coconut wood and other organic natural beads. Buy wholesale costume jewelry and Hawaiian jewelry.
Recycled plastic shopping bags from Indonesia. Handwoven plastic tote bags made in Indonesia. Direct from the recycled plastic handbag factory in Indonesia. Handmade by skill handbags artisans with years of experience producing handmade recycled plastic women bags suitable for as shopping bags or beach bags. Large handmade bags direct from plastic bag factory. Very strong and good quality. Durable and colorful. Cheap price, direct from handwoven plastic shopping bags with years of experience exporting Indonesian crafts for oversea buyers.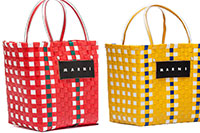 Handwoven straw hats from Indonesia. Sun hats beach visor made of lontar palm leaves with elastic band at the back for comfort. Fair trade, handmade by skill craftsmen and craftswomen with years of experience in basketry with wide range of natural materials including rattan and pandanus leaf. These women straw sun visor hats available in various colors with competitive pricing. Contact us by Gmail or chat with us on WhatsApp, Facebook , Instagram or view other Woven Crafts on our LinkTree Page.