SHIPPING PORTS COUNTRY TRANSIT TIME from SINGAPORE SHIPPING RATE IN US$ MINIMUM VOLUME per SHIPMENT Aarhus Denmark 21 $30 1 Abu Dhabi UAE 15 $70 1 Adelaide Australia 16 $13 1 Aden Yemen 20 $100 1.50 Alexandria Italy 20 $70 1 Alexandria Egypt 20 $60 1 Amsterdam Netherlands 25 $60 1 Ancona Italy 22 $90 1 Antwerp Belgium 25 $12 1 Aqaba Jordan 29 $90 1 Ashdod Israel 23 $70 1 Asti Italy 22 $60 1 Auckland New Zealand 18 $30 1 Bahrain Bahrain 13 $60 1 Bangalore India 14 $45 1.5 Barcelona Spain 21 $12 1 Basel Switzerland 25 $100 2 Beirut Lebanon 40 $81 1 Belawan Indonesia 3 FREE 1 Belluno Italy 35 $75 1 Benevento Italy 30 $118 1 Bergamo Italy 20 $65 1 Bern Switzerland 26 $100 2 Bilbao Spain 28 $80 1 Bologna Italy 20 $70 1 Bolzano Italy 30 $80 1 Bordeaux France 26 $90 1 Bratislava Slovakia 40 $105 1 Bremen Germany 20 $40 1 Bremenhaven Germany 20 $65 1.5 Brescia Italy 34 $65 1 Brisbane Australia 15 $13 1 Budapest Hungary 28 $105 1 Buenos Aires Argentina 28 $60 1 Burgos Spain 35 $135 1 Cadiz Spain 22 $110 1 Cagliari Italy 25 $135 1 Capetown South Africa 14 $50 1 Castellon Spain 23 $70 3 Cebu Phillipines 6 $5 1 Chennai India 6 $20 1 Chittagong Bangladesh 5 $40 1 Christchurch New Zealand 20 $65 1 Cochin India 18 $45 1 Colombo Srilanka 4 $40 1 Copenhagen Denmark 25 $60 1 Cordoba Spain 25 $80 2 Dalian China 18 $35 1 Damman Saudi Arabia 12 $70 1 Dar Es Salam Tanzania 26 $112 1 Djibouti Djibouti 16 $125 1 Doha Qatar 17 $80 1 Dresden Germany 22 $75 1.5 Dubai UAE 11 $35 1 Dublin Ireland 24 $80 1 Dunedin New Zealand 21 $140 1 Durban South Africa 15 $50 1 Dusseldorf Germany 23 $65 1.5 Essen Germany 23 $65 1.5 Felixstowe UK 22 $12 1 Ferrara Italy 34 $70 1 Firenze/florence Italy 22 $70 1 Fos France 20 $12 1 Frankfurt Germany 23 $75 1.5 Fremantle Australia 7 $13 1 Geneve Switzerland 26 $100 2 Genoa Italy 18 $12 1 Gerona Spain 21 $90 1.5 Gorizia Italy 18 $75 1 Gothenburg Sweden 21 $30 1 Granada Spain 21 $80 2 Haifa Israel 30 $90 1 Hamburg Germany 17 $12 1 Hamilton New Zealand 18 $90 1 Hannover Germany 22 $136 1 Hastings New Zealand 35 $100 1 Helsinki Finland 22 $60 1 Hodeidah Yemen 16 $100 1.5 Huelva Spain 35 $85 1 Ibiza Spain 22 $100 1.5 Imperia Italy 22 $100 1 Istanbul Turkey 21 $12 1 Istanbul, Haydarpasa Turkey 21 $60 1 Jebel Ali UAE 10 $40 1 Jeddah Saudi Arabia 16 $75 1 Karachi Pakistan 15 $25 1 Karachi (Keamari) Pakistan 10 $25 1 Karachi (Port Qasim) Pakistan 8 $32 1 Kobe Japan 11 $5 1 Kolkata India 7 $30 1 Koper Slovenia 35 $80 1 Kotka Finland 25 $80 1 Kumamoto Japan 30 $90 1 Kuwait Kuwait 25 $70 1 La Spezia Italy 20 $40 1 Las Palmas Spain 40 $70 2 Latina Italy 30 $105 1 Lausanne Switzerland 30 $100 2 Le Harve France 22 $12 1 Lecce Italy 35 $100 1 Leghorn/Livorno Italy 22 $50 1 Leon Spain 25 $90 1.5 Leverkusen Germany 30 $65 1.5 Ljubljana Slovenia 35 $95 1 Lucca Italy 30 $55 1 Lyon Italy 25 $60 1 Lyttleton New Zealand 20 $70 1 Madrid Spain 23 $55 1 Malaga Spain 26 $95 2 Male Maldives 10 $80 1 Malmo Sweden 24 $60 1 Malta (Valetta) Malta 21 $80 1 Manila Phillipines 5 $5 1 Manila, South Phillipines 5 $5 1 Manila, North Phillipines 6 $5 1 Mannheim Germany 24 $80 1.5 Marseilles France 21 $10 1 Melbourne Australia 11 $13 1 Milano Italy 20 $30 1 Mina Qaboos Oman 16 $75 1 Modena Italy 30 $80 1 Moji Japan 15 $80 1 Mombasa Kenya 30 $115 1 Mumbai India 8 $25 1 Munchen/Munich Germany 30 $75 1.5 Murcia Spain 45 $60 2 Muscat Oman 16 $75 1 Nagoya Japan 11 $15 1 Naha Japan 25 $205 2 Naoetsu Japan 14 $90 1 Napier New Zealand 18 $95 1 Napoli/Naples Italy 25 $100 1 Nelson New Zealand 22 $140 1 New Delhi India 24 $50 1 New Plymouth New Zealand 35 $95 1 Nhava Sheva India 18 $22 1 Nigata Japan 14 $90 1 Novara Italy 30 $60 1 Nurenburg Germany 30 $75 1.5 Okinawa Japan 30 $205 2 Osaka Japan 8 $5 1 Oslo Norway 29 $55 1 Oviedo Spain 35 $90 2 Padova Italy 40 $135 1 Palma De Mallorca Spain 22 $90 2 Palmerston North New Zealand 19 $95 1 Paris France 25 $60 1.5 Parma Italy 35 $70 1 Pavia Italy 35 $55 1 Penang Malaysia 4 $2 1 Piraeus Greece 16 $58 1 Pisa Italy 23 $65 1 Pointe De Galets Reunion 35 $125 1.5 Pontevedra Spain 35 $90 2 Portklang Malaysia 2 FREE 1 Port Louis Mauritius 11 $70 1 Port Sudan Sudan 21 $105 1.5 Prague Czech Rep 30 $105 1 Qingdao China 10 $35 1 Ravenna Italy 23 $65 1 Reunion Reunion 30 $125 1.5 Rijeka Croatia 30 $115 1 Riyadh Saudi Arabia 17 $80 1 Roma Italy 20 $65 1 Rotterdam Netherlands 20 $12 1 Sakaimoto Japan 14 $90 1 Sakata Japan 14 $90 1 Salamanca Spain 35 $90 1.5 Salerno Italy 21 $200 1 Santa Cruz De Tenerife Spain 35 $135 1.5 Santos Brazil 31 $60 1 Savona Italy 23 $80 1 Sevilla Spain 24 $75 1 Shahid Rajaee Port S.E.Z, Bandar Abbas Iran 16 $80 1 Shanghai China 5 FREE 1 Sharjah UAE 14 $80 2 Shimizu Japan 18 $90 1 Sofia Germany 38 $140 1 Southampton UK 18 $25 1 Stavanger Norway 30 $65 1 Stockholm Sweden 25 $60 1 Sydney Australia 14 $13 1 Takamatsu Japan 35 $90 1 Tamatave Madagascar 26 $140 1.5 Tampere Finland 25 $100 1 Tauranga New Zealand 35 $90 1 Tokushima Japan 25 $90 1 Tokyo Japan 7 $5 1 Tomakomai Japan 25 $95 1 Torino Italy 20 $80 1 Toulouse France 26 $98 1 Trieste Italy 20 $50 1 Trondheim Norway 35 $90 1 Tsuruga Japan 18 $90 1 Turku Finland 25 $80 1 Tuticorin India 20 $60 1 Udine Italy 20 $60 1 Valencia Spain 21 $12 1 Varese Italy 35 $60 1 Venice/Venezia Italy 40 $60 1 Vercelli Italy 25 $65 1 Verona Italy 35 $60 1 Wellington New Zealand 18 $90 1 Whangarei New Zealand 35 $105 1 Xingang China 10 $10 1 Yangon Myanmar 7 $50 1 Yokohama Japan 10 $5 1 Zagreb Croatia 39 $105 1 Zamora Spain 35 $90 1.5 Zaragoza Spain 22 $65 1 Zurich Switzerland 25 $100 2

Tokyo/Yokohama/Nagoya/Osaka/Kobe Usd.15/cbm
Busan, Korea usd.16/cbm
Singapore Usd. 7/cbm
Porklang Usd. 7/cbm

Vancouver Usd.98/cbm
Acajutla Usd.225/CBM Min 2 Cbm

Rotterdam/Hamburg/Antwerp/Leharve/
Felixstowe/Barcelona / Genoa Usd.25/CBM Min 1CBM

Long beach /Los Angeles Usd. 34/CBM
New York Usd.89/CBM
San Francisco US$ 65/cbm. Transit time approximately 29 days

rate valparaiso, Chili Usd.145/CBM Min 1Cbm

Long Beach, Los Angeles Usd.34 /CBM

Below is local charges which applied to all destinations:

Export documents $ 25 per shipment
Bill of Lading $ 5 per shipment
Trucking $ 30/cbm
Packaging (carton box) $ 25/cbm
Packaging (wood crate per cbm) $ 20
Courier charge for sending documents $ 30 per shipment
Fumigation + ISPM 15 labelling $ 38 for first cbm, US$ 5 for every additional cbm

Sending small package, 1 or 2 boxes, under 1 cubic metric, not in hurry ?
consider using Post office sea mail package
List of shipping agent freight forwarder and cargo company

Need help on shipping ? We will help you!
BACK TO JEWELRY INDONESIA COM HOME PAGE
Jewelry displays in wood from Bali Indonesia. Necklace holders wooden bust body torso as jewellery fixture to showcase your jewelries. Bracelets holders also available.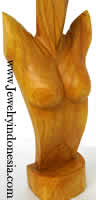 Bracelets Displays in Wood
All made in Indonesia
Direct from the factory

Jewelryindonesia.Com owned by CV Maya. A manufacturer and exporter company for Bali Fashion Accessories and Jewelry located in Indonesia. Bali jewelry made of sea shells, pearl shells abalone shells combined with all kind of beads such as glass beads, Bali silver beads, bone beads, coconut wood and other organic natural beads. Buy wholesale costume jewelry and Hawaiian jewelry.
Recycled plastic shopping bags from Indonesia. Handwoven plastic tote bags made in Indonesia. Direct from the recycled plastic handbag factory in Indonesia. Handmade by skill handbags artisans with years of experience producing handmade recycled plastic women bags suitable for as shopping bags or beach bags. Large handmade bags direct from plastic bag factory. Very strong and good quality. Durable and colorful. Cheap price, direct from handwoven plastic shopping bags with years of experience exporting Indonesian crafts for oversea buyers.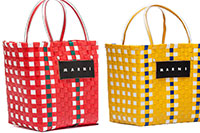 Bamboo straws from Indonesia. Organic and natural bamboo straws direct from bamboo straw factory. Stop using plastic straws, switch to more eco-friendly bamboo straws. Bamboo is a renewable material found everywhere in Indonesia. Buy bamboo drinking straws direct from factory and wholesale company in Indonesia. Buy bamboo straws in bulk quantity direct from the factory and enjoy competitive price.