Fashion Accessories Bali
Fashion accessories and costume jewelry from Bali Indonesia. Sea shell fashion jewellery made in Indonesia. Handmade by skill craftsmen in villages accross Java and Bali Indonesia. Our craftsmen mostly women, housewives and schoolgirls who working with beads and sea shells at their houses during their free times. This is known as cottage industry. Your order for our shell accessories from Bali Indonesia, help us to support our craftsmen in their daily life. You will find here beads and shells necklaces and bracelets made using beads and cowry sea shells. Very popular, as seen in many beaches around the world.
Jewelryindonesia.com owned by CV MAYA Company. Registered company located in Bali and Java Indonesia. We are manufacturer and wholesaler of fashion accessories and cheap hotel amenities using sea shells and natural organic materials such as straw, jute, palm leaf and sea grass. View our catalog of natural bio degradable Eco-friendly organic seagrass hotel slippers sandals footwear. We are adding new fashion accessories regularly to our Online catalog. Please visit our other site www.BaliAccessory.com to place your order for our Bali Fashion Accessories. For latest up date to our fashion accessories visit our Instagram Bali Accessory. Please remember to view our recycled plastic woven shopping bags from Indonesia. Direct from recycled plastic tote bag factory.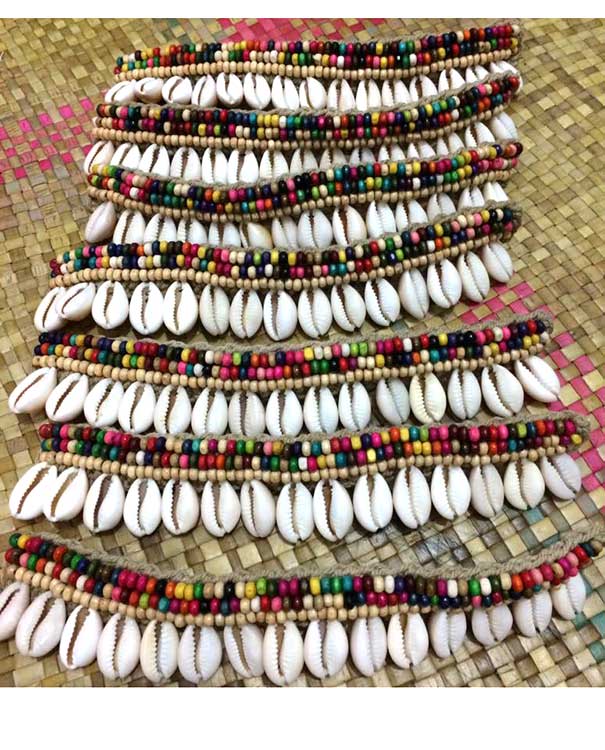 Fashion Jewellery from Bali Code: COWRY2118-3
Sea shell fashion accessories from Bali Indonesia. Costume jewelry made of sea shells and beads.
Bohemian jewelry, chic gypsy fashion accessories hand crafted by artisans in Indonesia. Shop wholesale for necklaces, bracelets and ankle bracelets jewellery direct from factory in Indonesia. We ship worldwide, please contact us for further information. If you are looking for natural fashion accessories made of sea shells, we have plenty of choice. Please browse our sister site www.BaliAccessory.com to view our latest collection of shells and beads jewellery from Bali Indonesia.