Chic Boho Gypsy Fashion Accessories Bali
Chic Boho Gypsy Fashion Accessories Bali Indonesia. Necklaces, bracelets, fashion bags and other fashion items made with sea shells and beads or feather. Handmade in Bali Indonesia by local artisans. Made to order. Wholesale and retail for export. We have wide range of fashion products with gypsy or bohemian styles available for you to buy wholesale and retail. Most of our fashion jewelry are made to order but we have some items available in stock, ready to buy immediatly. Come to our shop in Denpasar Bali. Sea Shells Feather Fashion Accessories
Jewelryindonesia.com owned by CV MAYA Company. Registered and located in Bali Indonesia. We are manufacturer and wholesaler of fashion accessories using sea shells and natural materials. See also our Bamboo Straws from Indonesia. We are adding new fashion accessories regularly to our online catalog. Please visit our other site www.BaliAccessory.com to place your order for our Bali Fashion Accessories. For latest up date to our fashion accessories visit our Instagram Bali Accessory. Please remember to view our recycled plastic woven shopping bags from Indonesia. Direct from recycled plastic tote bag factory.
Please browse our collection for boho chic styles of cowry shells and beads necklaces, bracelets and other fashion accessories on our sister site www.BaliAccessory.com and place your order using our shopping cart.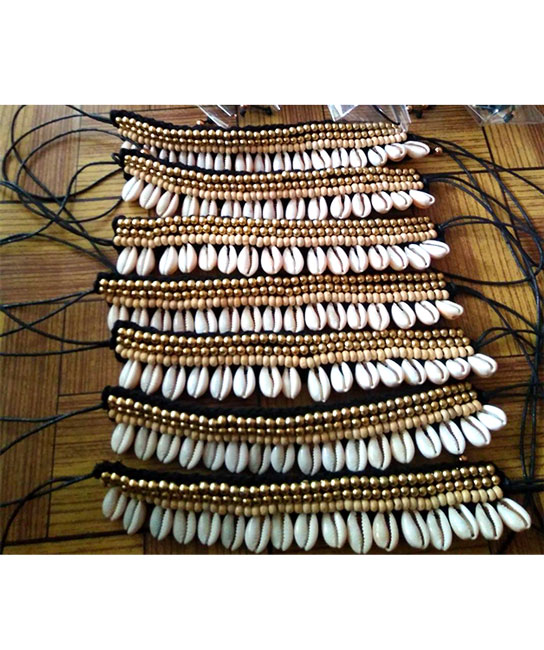 Fashion Jewellery from Bali. Sea shell and beads boho styles fashion accessories from Bali Indonesia. Shell fashion accessories made in Indonesia by Balinese craftsmen. Shell bracelet combined with beads. Handmade jewellery made by local craftsmen with years of skill in producing various gypsy chic costume jewellery. We use wide range of sea shells for our fashion accessories but for our boho fashion accessories we use mainly the white cowry shells which available in abundance in Indonesia. We source our sea shells from many islands across Indonesia.