Costume Jewelry from Bali Indonesia made of plastic beads with seashells, pearl shells or other natural materials such as wood or stone. Costume jewelry include necklaces, chokers bracelets and earrings. Costume jewelry made in Indonesia. Jewellery made by costume jewelry manufacturer and costume jewelry factory in Bali Indonesia. Bali costume jewelry wholesaler.
Fashion Accessories from Bali | Eco-Friendly Hotel Slippers | Bali Accessories Company | Woven Hats from Indonesia
Wedding ring boxes made of coconut shells from Indonesia
Exotic and natural look, suitable as wedding ring box.
This jewelry boxes available in various motifs, color and sizes.
For complete motifs, view our Coconut Shell Motifs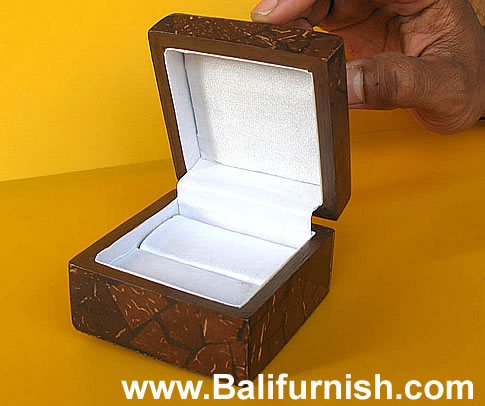 Remember that we have around 14 motifs of coconut shells
If you need this wedding ring box in other motif, contact us.
High 5cm Width 7.1cm Depth 7.1cm
Other size also available as bracelets boxes or necklaces boxes
Links to All Jewelry Displays in Wood from Bali Indonesia Page 1
Recycled plastic shopping bags from Indonesia. Handwoven plastic tote bags made in Indonesia. Direct from the recycled plastic handbag factory in Indonesia. Handmade by skill handbags artisans with years of experience producing handmade recycled plastic women bags suitable for as shopping bags or beach bags. Large handmade bags direct from plastic bag factory. Very strong and good quality. Durable and colorful. Cheap price, direct from handwoven plastic shopping bags with years of experience exporting Indonesian crafts for oversea buyers.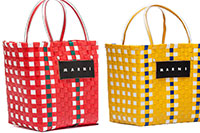 Jewelryindonesia.com owned by CV MAYA Company. Registered company located in Bali and Java Indonesia. We are manufacturer and wholesaler of fashion accessories and cheap hotel amenities using sea shells and natural organic materials such as straw, jute, palm leaf and sea grass. View our catalog of natural bio degradable Eco-friendly organic seagrass hotel slippers sandals footwear. We are adding new fashion accessories regularly to our Online catalog. Please visit our other site www.BaliAccessory.com to place your order for our Bali Fashion Accessories. For latest up date to our fashion accessories visit our Instagram Bali Accessory. Please remember to view our recycled plastic woven shopping bags from Indonesia. Direct from recycled plastic tote bag factory.
VIEW MORE PHOTOS WITH COSTUME JEWELRY FROM BALI
BACK TO JEWELRY INDONESIA COM HOME PAGE