Please read below what our costumers said about us. These only few, many more available.
We've been selling online since 2001. We've been doing business locally long before we know the internet. Only recently we made our costumers feedback online.
Hi Ferdi.
We received and unpacked our order yesterday.
We are extremely pleased with our order the quality and packaging are excellent, well done.
this is from Mr. Neil B in UK

DEAR EDDY:
I got the order today, and everything looks good.
This is from Mr. Brown Florida 32204 USA

Dear Ferdi,
Thanks a lot for everything. we received the goods. All looks good.
It was nice doing business with you and am looking forward to order again soon.
Best Regards,
This is from Mr. Munesh K in the Caribbean

Dear Sir,
The order arrived yesterday, and on the whole I am quite satisfied.
The quality of the polish is excellent. The engraving work is excellent.
Thanks again,
This is from Mr. Jacob L of Axxxxx Imports

Hello Eddy,
Finally, I am able to contact you. Thank you for your well organized
shipment of jewellery, everything arrived very well packed and undamaged
from the freight. I will send you my new order requirements in a few hours.
Thanks.
This is from Mrs. Pat L in Canada

Dear Mr Aziz,
Thank you very much, we have received our order and the product looks
good. We will let you know how it goes.

Kind Regards
Edward from UK
Even more testimonials, read below:
We have received your shipment and are very pleased.
The packaging was excellent and nothing was damaged.
Thank you,
Mrs. Sally B of XXXX Bay Trading Co

Dear Sir
Thank you very much much for the delivery.
Today all was coming. We are very
happy with your products!
We wish you a good New Year and all the best!
Thank you for all!
Best regards
from Mr.Kaspar M of Switzerland

Dear Sir,
How are you? Yes I got the goods.
Thanks a lot. All looks good.
Best Regards,
Munesh (from Caribean)


MAY 2011

Hi Ferdi, I have received your DHL Shipment.everything is complete and very well made.I thank you and your craftsmen and craftswomen for such good work Only one thing I would like to ask of you, the bottom ring of the earring hook needs to be turned to the other side so that it can hang correctly. I will send you a photo so you can understand. regards daniel (Honduras)
THE BEST TESTIMONIAL FROM MEXICO !!!
"I sold the order you sent in less than 2 hours"
from Mr.Eduardo G. in Cancun Mexico

Wow ! THIS IS THE BEST EMAIL FOR US !!!
THANK YOU VERY MUCH !!

Need more ??? read here for testimonial page 2
Our company CV MAYA is a company verified and registered company to Indonesian government through National Agency for Export Development (NAFED), a special service agency of the Ministry of Trade of Indonesia.
BACK TO JEWELRY INDONESIA COM HOME PAGE

Straw tote bags from Bali Indonesia. Also known as French Baskets, Straw Baskets or Moroccan Straw Bags. Handwoven from straw fiber by skill craftsmen of Bali and Java. Natural straw baskets made in Indonesia. Absolutely beautiful, girls will love it. Wonderful craftsmanship suitable as tote bags, wedding gifts or as beach straw bags. We are able to personalized it with embroidered name. Perfect as bridesmaids gifts or souvenirs. Palm leaf bags from Indonesia. Suitable to use on summer or on the beach. Also possible to use it as home storage. Eco-friendly tote bags, wholesale price for bulk quantity. Factory direct in Indonesia.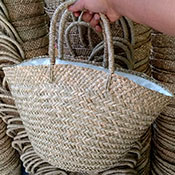 Eco-Friendly Hotel Slippers from Indonesia. Handwoven Natural straw jute sea grass sandals slippers from Bali Indonesia. Cheap Natural Hotel Slippers Sandals from Indonesia. Eco-friendly hotel footwear made of handwoven organic leaves from palm tree, straw, jute, sea grass and other natural materials. All handmade in Indonesia by traditional artisans with years of experience in working with natural fibre for export market. Biodegradable slippers made using pandanus leaf, seagrass and coconut leaf. Cheap price factory direct wholesale only.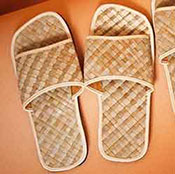 Handmade pandanus hats from Indonesia. Handwoven straws, palm leaves other natural materials made in Indonesia. Various woven leaf hats, handbags and hotel sandals made of hand weave palm leaf. All natural and Eco-friendly handicrafts from Bali Indonesia. Summer hats and hotel footwear made of organic fiber handmade by local artisans in Bali Indonesia. Buy direct from factory in Indonesia. Buy wholesale and enjoy factory direct price. Handmade Woven Straw Raffia and Palm Leaf Hats Sandals Bags All natural woven hats from Indonesia. Beach party hats Hawaiian style hat made from organic pandanus leaf in natural colour. Other colour also available. Summer hats made in Indonesia by traditional artisans. Eco-friendly sandals, handbags and hats handmade in Indonesia.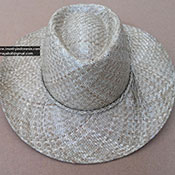 Recycled plastic shopping bags from Indonesia. Handwoven plastic tote bags made in Indonesia. Direct from the recycled plastic handbag factory in Indonesia. Handmade by skill handbags artisans with years of experience producing handmade recycled plastic women bags suitable for as shopping bags or beach bags. Large handmade bags direct from plastic bag factory. Very strong and good quality. Durable and colorful. Cheap price, direct from handwoven plastic shopping bags with years of experience exporting Indonesian crafts for oversea buyers.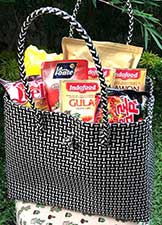 Water Hyacinth Bags from Indonesia. Tote bags, sling bags or shopping bags made of eco-friendly and natural fibers. Handwoven by skill artisans in Indonesia. Water hyacinth bags from Indonesia. Handmade bags made of waterhyacinth. Natural wicker grass. Handwoven bags for woman made of organic fiber waterhyacinth wicker. Large range of women handbags from Indonesia. Eco-friendly fashion products handmade in Indonesia by skill craftsmen and craftswomen with years of experience in producing water hyacinth bags and baskets for oversea buyers. Export quality and competitive pricing, direct from water hyacinth handicrafts producer in Indonesia.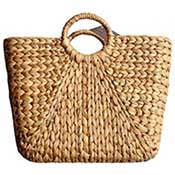 Sea shell crafts and souvenirs made in Indonesia. Shell gifts and decor handmade by artisans and craftsmen in Bali and Java Island. Decorative balls made of seashells. Sea shell balls and spheres in Boho chic styles. We have many models for shell decoration and ornament. All made with real natural sea shells. If you are looking for nautical theme crafts, our sea shell handicrafts is perfect for you. Buy sea shell arts and crafts direct from factory in Indonesia. We have large quantity of sea shells for you. Competitive pricing guarantee. Contact us now. Send email to our Gmail address, chat with us on WhatsApp, Facebook or Instagram and download also our Sea Shell Crafts Catalog, go to our LinkTree Page.

Round rattan bags from Bali Indonesia. Shoulder strap bags made of rattan. Handmade in Bali Indonesia. Direct from craftsmen in Indonesia. Available in various sizes.Very popular. Rattan shoulder bags direct from factory in Indonesia. Wholesale only, bulk quantity. Visit this page to view our catalog of rattan bags from Indonesia. Handmade in Bali Indonesia. Available in bulk quantity.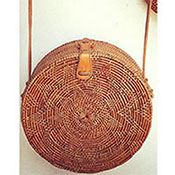 Manufacturer and exporter company for Fashion Accessories Bali Jewelry located in Indonesia. Bali jewelry made of sea shells, pearl shells and abalone shells combined with all kind of beads such as glass beads, Bali silver beads, bone beads, coconut wood and other organic natural beads. Buy wholesale costume jewelry and Hawaiian jewelry. Mother of pearl necklaces. shell jewelry, mother of pearl jewelry beaded necklaces beaded jewelry. Wholesale fashion jewelry, pearl jewelry necklaces, costume jewelry wholesale costume jewelry. We're Bali Beads Wholesale company. Cowry shells and beads necklaces fashion accessories from Bali Indonesia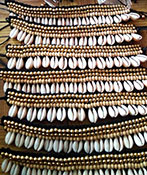 Shell fashion accessories from Indonesia. Sea Shell Necklaces from Bali Indonesia. Browse our catalog of necklaces made of beads combined with cowry shells. Made to order. Wholesale only. Please browse our catalog and place your order now. Jewelry such as mother of pearl shell necklaces, paua shell necklaces and beaded jewelry from Bali. Please click necklace photos above. Besides mop shell necklaces, there are many other costume jewelry and fashion accessories also available. Bali jewellery factory direct at cheap and reasonable price.