Friendship Bracelets Bali Indonesia
Friendship bracelets made in Indonesia. Handmade leather bracelets for friendship. Handwoven in Bali by Balinese craftsmen. Available in various colors. We sell these friendship bracelets with or without the wooden displays. We also sell these friendship bracelets in carton tube. Wholesale only, we sell and export these costume jewellery in bulk quantity not retail. We're business to business only. Minimum order apply. To order our friendship bracelets, please contact us by Email. You could also use our shopping cart system to add these friendship bracelets in your order. Due to handmade nature, variation from picture shown here may occur. Please allow some variation in color shade, beads and length. Email us to ask for samples before buying in bulk quantity.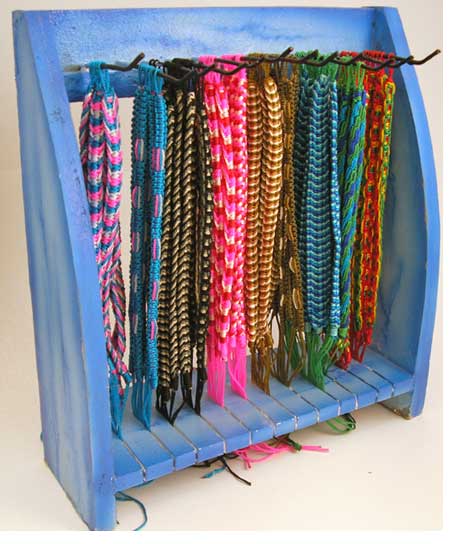 Fashion Jewellery from Bali Code: JiBR22-3
Handmade friendship bracelets from Bali Indonesia. Handmade jewellery. Cheap fashion jewelry from Bali.
NEXT Br22-4 Friendship Bracelets
(To see previous page, use your browser's back button)