Bali Jewelry Bali AccessoriesJewelry and accessories from Bali Indonesia. Jewellery and accessory made of beads, pearl shells and other natural materials such as stones, wood, coconut shells etc. Cheap necklaces, chokers, bracelets and body piercing jewellery. Bone and horn plugs, earrings or expander.
PLEASE REMEMBER TO MAKE APPOINTMENT BEFORE VISITING US
We're fashion accessories producer and exporter company located in Denpasar Bali. To place an order please email us using inquiry form above.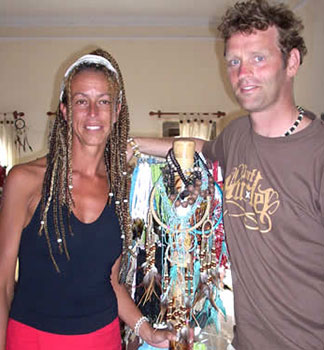 PLEASE MAKE SURE TO MAKE APPOINTMENT BEFORE VISITING. It's confusing if we receive some costumers at the same time. It's better to visit us without your local guide of freight forwarder.
What you can expect to see in our showroom:
Beads Necklaces Jewelry
Beads Bracelets Jewelry
Beads Belts (fashion belts from Bali)
Beads Earrings and Wooden Earrings
Bali Silver Jewelry with South Sea Pearls
Bone plugs, horn plugs and body piercing jewelry
Cowry shells jewelry
Bali beads footwear
Bali beads purse and bags
Beach pareo and batik sarongs
Our company CV MAYA is a company verified and registered company to Indonesian government through National Agency for Export Development (NAFED), a special service agency of the Ministry of Trade of Indonesia.
VIEW MORE PHOTOS WITH COSTUME JEWELRY FROM BALI
Handwoven straw hats from Indonesia. Sun hats beach visor made of lontar palm leaves with elastic band at the back for comfort. Fair trade, handmade by skill craftsmen and craftswomen with years of experience in basketry with wide range of natural materials including rattan and pandanus leaf. These women straw sun visor hats available in various colors with competitive pricing. Contact us by Gmail or chat with us on WhatsApp, Facebook , Instagram or view other Woven Crafts on our LinkTree Page.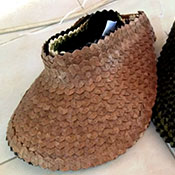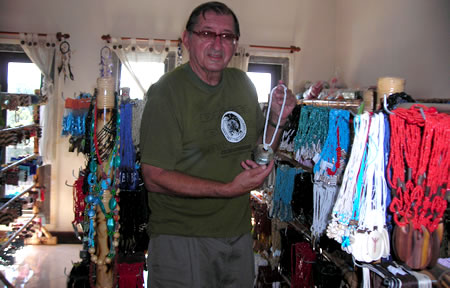 Our Company Documents:
Sea Shell Processing Factory in Indonesia. Our country is rich with seashells. Indonesia has many factories and producers for all kind of sea shells to make as necklace pendants, buttons and decorative.
BACK TO JEWELRY INDONESIA COM HOME PAGE