Fashion Accessory Made in Indonesia. Paua Shell Necklaces Made in Indonesia
Handcrafted Jewelry and Fashion Accessories Made of Beads and Paua Shells

Necklace Code: Ji P3-7 BLACK
Beads Necklace with Abalone Shell Pendant
Abalone shell also known as paua shell in New Zealand
Necklace Code: Ji P3-7 Pink
Beads Necklace with Pawa Shell

Necklace Code: Ji P3-7 Turquoise
Beads Necklace with Pawa Shell
IMPORTANT NOTE: The beads for this necklace available in many colors such as green, white, beige, red, blue and many more. To order this necklace with green beads, state "Ji P3-7 GREEN". To order this necklace with blue beads, state "Ji P3-7 BLUE" and so on...
Beads Necklace with Paua Shell Pendant
Click links below to view more beads necklaces with abalone shell
| | |
| --- | --- |
| Links to Abalone Shell Necklaces Indonesia Page 3 | We're adding new Bali fashion accessories regularly to our online catalog. Please visit our other site www.BaliAccessory.com for our latest fashion jewellery from Bali. |
Jewelryindonesia.Com owned by CV Maya Tax id: 02.612.185.5-903.000. A manufacturer and exporter company for Bali Fashion Accessories and Jewelry located in Indonesia. Bali jewelry made of sea shells, pearl shells and abalone shells combined with all kind of beads such as glass beads, coconut wood and other organic natural beads. Buy wholesale costume jewelry and Hawaiian jewelry. See also our round rattan bags from Bali Indonesia.

Need help ordering our fashion accessories and jewellery ?
Contact us now, we give prompt reply !
CONTACT FORM TO EMAIL US HERE: FASHION JEWELRY BALI
Cel/WhatsApp: +6281353357458

Visit our shop in Bali !
Bamboo straws from Indonesia. Organic and natural bamboo straws direct from bamboo straw factory. Stop using plastic straws, switch to more eco-friendly bamboo straws. Bamboo is a renewable material found everywhere in Indonesia. Buy bamboo drinking straws direct from factory and wholesale company in Indonesia. Buy bamboo straws in bulk quantity direct from the factory and enjoy competitive price.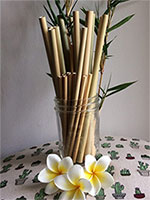 Shop our Bali fashion accessories, place your order using our shopping site Bali Accessory